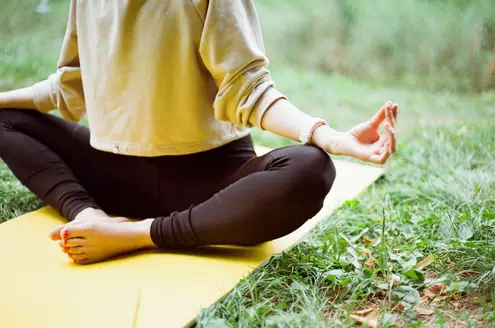 We're all looking for happiness.
To find it, look within.
In Tibetan, the word for meditation practice means "to gain experience."
In contemplative traditions like Tibetan Buddhism, "practice" refers to something we do and experience on a daily basis, that we can use to train our minds—much like through practicing guitar and training our fingers to play complex and beautiful music, over time.
In this case we're training ourselves so that we can calm the waters of our minds … and see to the bottom … our true selves. Then bring it out in the most skillful ways.
That is, we can try the impossible task of "fixing" the world and the people around us, or we can change our own habits of mind in order to live with more ease and joy.
"The ground can be rough, hard, and painful to walk on. We could cover the entire world with leather to ease the pain or we could wear shoes."

Please reach out with any yoga interests and your specific needs.
Meditation has been scientifically proven to:
Improve overall physical, mental, and emotional health
Decrease stress
Alleviate anxiety and depression
Manage chronic pain
Improve sleep
---

Meditation Links:
Alternative Approaches to Lowering Blood Pressure