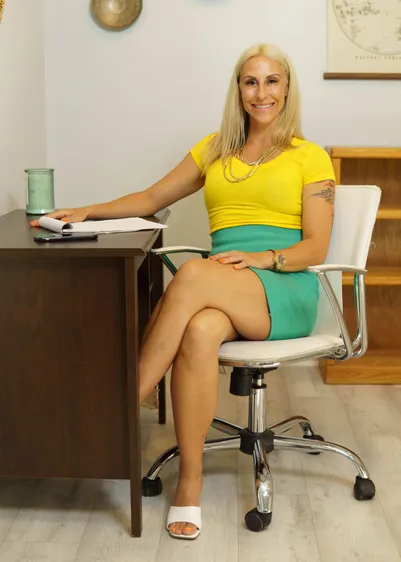 Dr. Lucy, Ph.D
Doctorate, International Psychology
Licensed Mental Health Counselor, Florida
Certified Rehabilitation Counselor, CRC
United States Marine Corps Officer Veteran
MEET DR. LUCY

I have spent my life learning about how to understand the human being! We are all amazing, beautiful and powerful spiritual beings.
The purpose of my building understanding is trying to create the best outcomes possible. What are the best outcomes for you? I will help you find out what you need and what you want. How to get what you may need, and how to let go of what you may be holding onto. I have spend countless hours learning about the brain, how we learn and process information, how our body functions at its most optimal level (hint: exercise and diet matter), how to master your thoughts, your decisions, your relationships. How to be powerful and strong and how to maintain love as the primary emotion.
Throughout my life I have identified as a strong person. I looked up to my father for his physical strength and sense of humor. I have endured great losses and great triumphs. I served my country as an Officer in the United States Marine Corps. I have researched all the great psychologists, physicians, philosophers and found there are collective truths to what makes a person happy, strong, successful and empowered. I am able to provide effective tools, support and love through a therapeutic alliance with my clients.
For those interested in my professional influences in my counseling studies (Skip if you could care less): I tie in psychodynamic theory, family systems therapy, career counseling, Adlerian psychology, REBT, strength-based counseling, CBT and more all together for you in a magical way. I also incorporate influences from the greats, such as psycho-cybernetics, Freud, Skinner, developmental psychology (Jean Piaget), cognitive dissonance (Leon Festinger), Psycho-social development/Human potential (Erik Erickson, Karl Rogers), Bessel van der Kolk MD and trauma. Just to name a few.
WHO SHOULD COME TO SEE ME?
This is important. I specialize in supporting high energy individuals experiencing high stress environments balance personal, professional, spiritual and physical life.
Who are some people who would be a good fit to talk to Dr. Lucy?
Military/Police/Fire & their leadership (military officers, military wives and children, adult children of military families)
Physicians and Nurses (surgeons, physician assistants, med-spa owners)
Business Executives and Business Owners
Current/Former Professional Athletes (all sports, bodybuilding, triathlon, runners)
Partners/Couples (separated/divorced, co-parenting, wanting to re-connect or better their relationship)
New Parents/Pregnancies (pre/post natal moms and dads)

Life Transitions (Loss, death, job transitions, empty-nest, aging)

Substance Abuse (in family, in your past, currently)

For those wanting to expand their potential in life:
... build self-awareness, mindfulness, knowledge of the self
... have accountability in their life,
... & learn to build healthier relationships
with themselves and others

Please schedule an appointment to talk to Dr. Lucy! I am here for you.